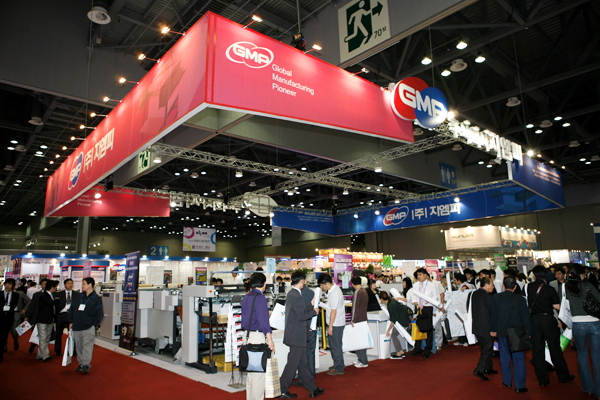 GMP is participating in KIPES 2008, which is held from Sep. 25th to Sep. 28th, 2008 at KINTEX International Exhibition Center in Il-San, City of Goyang.
KIPES 2008 is expected to be the place where the dynamic changes of Total Printing Industry that are becoming more and more Total Solution Concept, are demonstrated. Anticipated new technologies are listed below.
1. Digitalization of Printing which progresses rapidly under high-end Information Technology and Total Solution.
2. Special Printing Field which is forming a new territory over existing printing industry under the cooperation between various related industries.
3. Printing Process Control and Printing Material Distribution under next generation technology such as RFID.
GMP will demonstrate industrial laminating machines that are manufactured under superior technology and will show newly developed UV Coating Machines and World's first Water-Type Hologram Transfer Machine at the Exhibition.
GMP will once again be recognized, as the leading Company of printing industrial technology by demonstrating state-of-the-art machines that have superior technology competitiveness during the Exhibition where future printing industry will be introduced.

1.Name of Exhibition : KIPES 2008
(Korea International Printing Machinery & Equipment Show)
2.Exhibition Schedule : Sep. 25th (Thr.) ~ Sep. 28th( (Sun.) , 2008
3.Location : KINTEX International Exhibition Center, Il-San, City of Goyang
4.Exhibition Hours : 10:00am ~ 17:00pm
5.Booth Location : Hall 1 &2, Booth No. 413 & 414
<Exhibition Machines List>
1. CHALLENGER PLUS 1020/ECO 1020 Series
* CHALLENGER PLUS-1020J DOUBLE *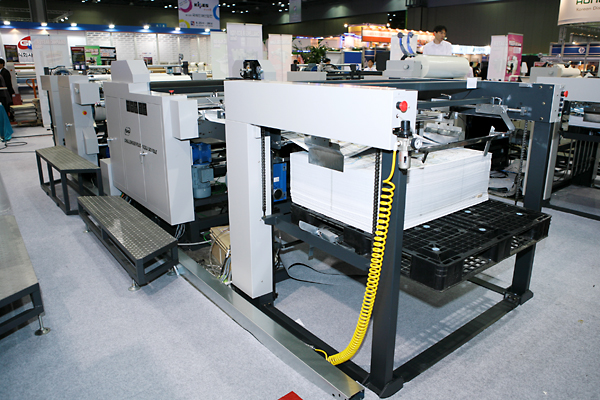 2. PIONEER-5000/8000 Series
* PIONEER-5000DUAL *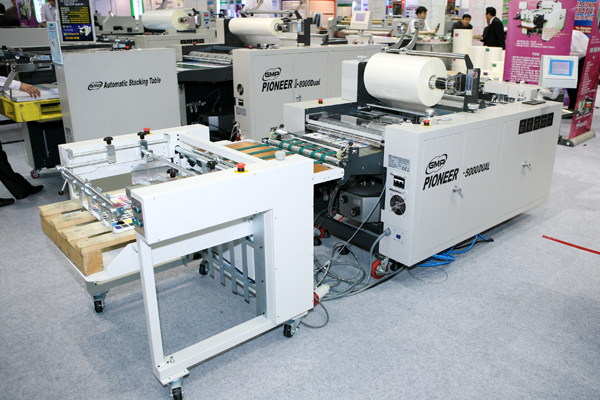 3. EUROCOATER-3752 UV / 5680 UV
* EUROCOATER-PLUS3752UV *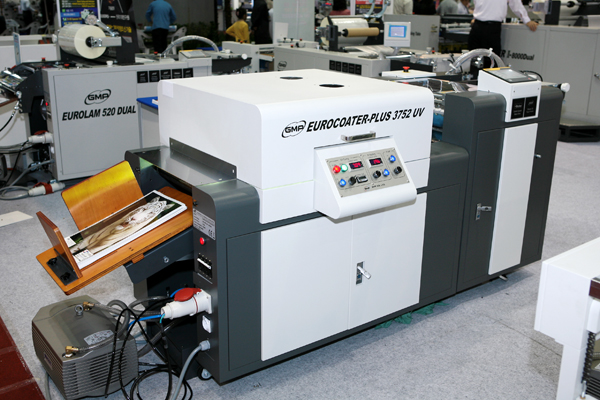 * EUROCOATER-PLUS5680UV *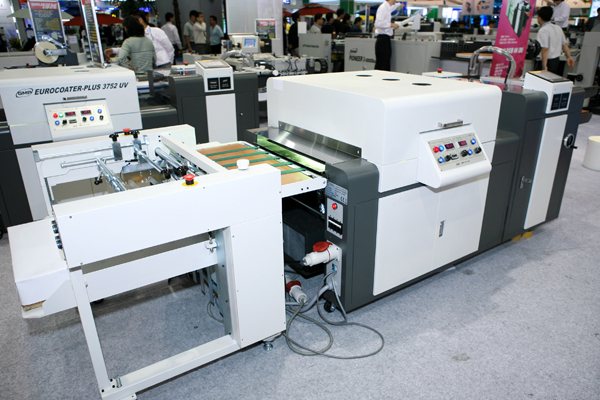 4. PROTOPIC – PLUS520
* PROTOPIC-PLUS520 with AutoFeeder *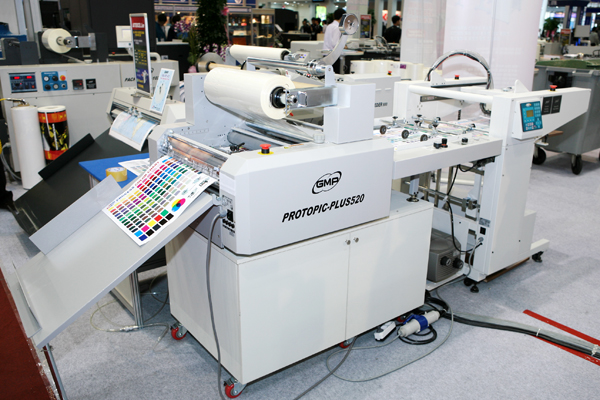 5. EUROLAM 520 Dual
6. PACKERLAM-800RTR
7. GRAPHCMASTER Series
8. EXCELAM Series
9. BOARDMASTER Series