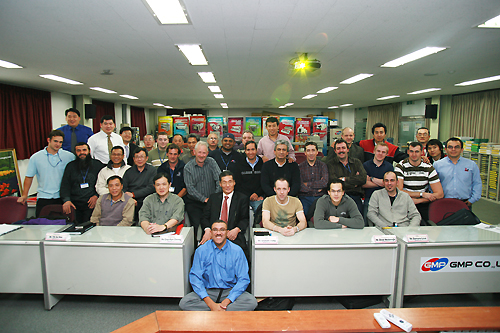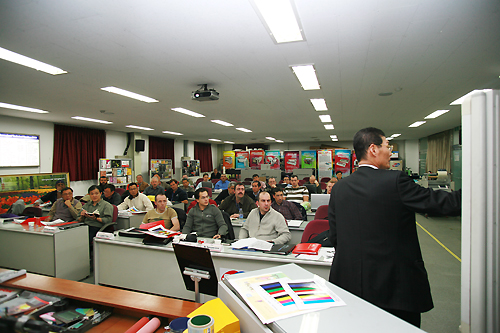 GMP Co., Ltd. (Chairman & CEO: Mr. Y. P. Kim), which has the biggest world
market share and retains the world-best engineering technology in same
industry specializing in Laminating Machinery and Laminating Film held an
international engineering seminar entitled "GMP Thermalami Technical
Seminar 2008" from 21st to 25th January, 2008(5 days).

Now in this year, 30 technicians from 20 countries in world have
participated and praised highly by being affected the technologies and new
products of machine with GMP R&D Center. Especially, the Seminar topic of
this year is focused on "Quality service of Thermalami System" to improve
the "Man Power" for Printing & Publishing Industries.

In the Seminar, GMP and technicians had discussed and studied for technical
side, operation, maintenances and trouble shooting and etc... a lot of
Thermalami products, such as CHALLENGER Series, Pioneer Series, EUROLAM-520
and PROTOPIC Series.

According to a person on duty of overseas sales division, this GMP
Thermalami Technical Seminar 2008 is planned to increase the high quality
of GMP services and mutual profits.
And as the technicians from the worldwide countries, the program of Seminar
was very useful to be initiated new technology and build a marketing
strategy in their own countries.