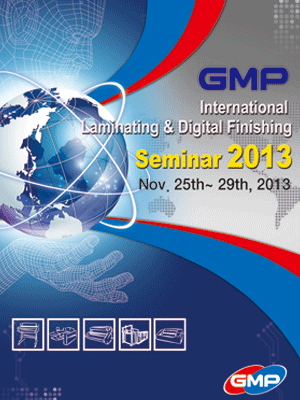 GMP International Seminar 2013 will be held in GMP Korea Headquarters in this coming November
(November 25~29, 2013). For this seminar, GMP distributors and partners in the world will join and
it will be expected that around 60 persons from around 50 countries will take part in the event.
This seminar will set the main focus on introducing new products, strategies for 2014 and share / discuss
the markets information each other.
All the latest news including agenda will be listed in GMP website of
www.gmp.com
accordingly and
will also be provided to the distributors and partners as well.
If you would like to join or to ask about this event, please send your message to
export@gmp.com
Product Question:
GMP Headquarters in Korea
TEL: +82-31-943-3600
FAX: +82-31-943-4433~4436 (4lines)
E-mail :
export@gmp.com